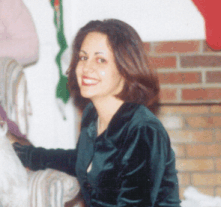 Hi there!
I'm mel, your webmistress. Any comments you have about my site would be greatly appreciated. Also, if you have an idea for a mail ambush or similar project, lemme know- I'd love to post it on my site. And if you need help with flyers, graphics, etc., I'm glad to be of service. I hope you enjoy your visit to my site!!!
Do you love the Gunmen as much as I do? Do you have news, links, pics, etc., that you want to share? Just feeling a little ...lonely??
Let me know by clicking below!
<...BIG BROTHER IS WATCHING...>
If anyone else is interested in doing some items like our "Save The Lone Gunmen" Magnets, just let me know-- I sell advertising specialties (ink pens, magnets, etc.) for a living, and I'd be glad to help you out however I can. I can't just do this stuff for free, but I'll sell it to you at a good price and I'll create the artwork for your Lone Gunmen stuff at no charge, so contact me or visit Coastline Specialties at the link below .

Need promotional items, corporate gifts, or advertising specialties (perhaps a special item for your "Save The Lone Gunmen" mail out campaign?...)? Well, I can help ya with that- just visit Coastline Specialties!